The green
Corridor
Improving the living environment of the people of Abidjan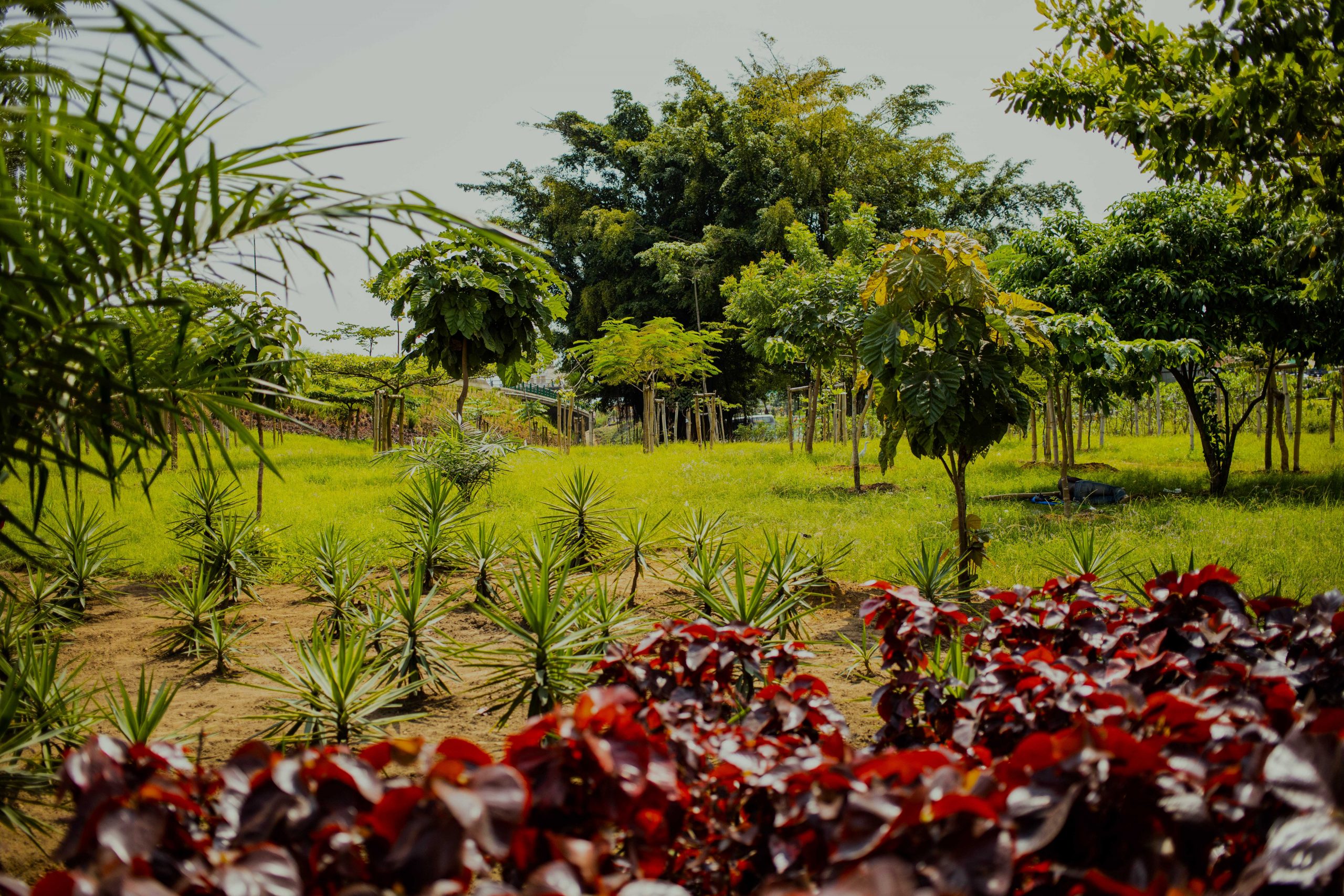 Country : Cote D'Ivoire
City : Abidjan
Date : 2021 - today
Expertises : Roads & Utilities Infrastructure, Landscaping, Civil Engineering, Design & build
Description :
This green corridor project known as « la Coulée verte du Banco" spreads over almost 40 ha & has two main functions:
– To protect the canals and limit congestion downstream at the Indénié crossroads. The project also aims to sustainably solve the everlasting problem of erosion of the soils (including around the canals) which leads to a water-logging of the basins located at the level of the bay of Cocody. The objective is thus to control erosion and therefore to limit congestion at the level of the Indénié interchange.
Many solutions are implemented to protect the canals such as the installation of gabions and certain plants to maintain the embankment.
– To create a buffer zone, a green filter, with the aim of preserving the city from CO2 emissions. Nearly 10,000 trees have been planted between the entrance to Banco and the Indénié crossroads, creating a link between the city and the forest. In addition to its environmental function, the « Coulée verte du Banco » beautifies a large segment of the northern highway.

Back

Back